Artist (and current Hugo Award nominee) Daniel Dos Santos has given me the go-ahead to post the new artwork he did for the upcoming Audible.com audiobook editions of Bone Shop and Broken Mirrors. (The audiobooks aren't available for download yet, but rest assured, I will link them vastly once they are.)
Bone Shop:
Broken Mirrors: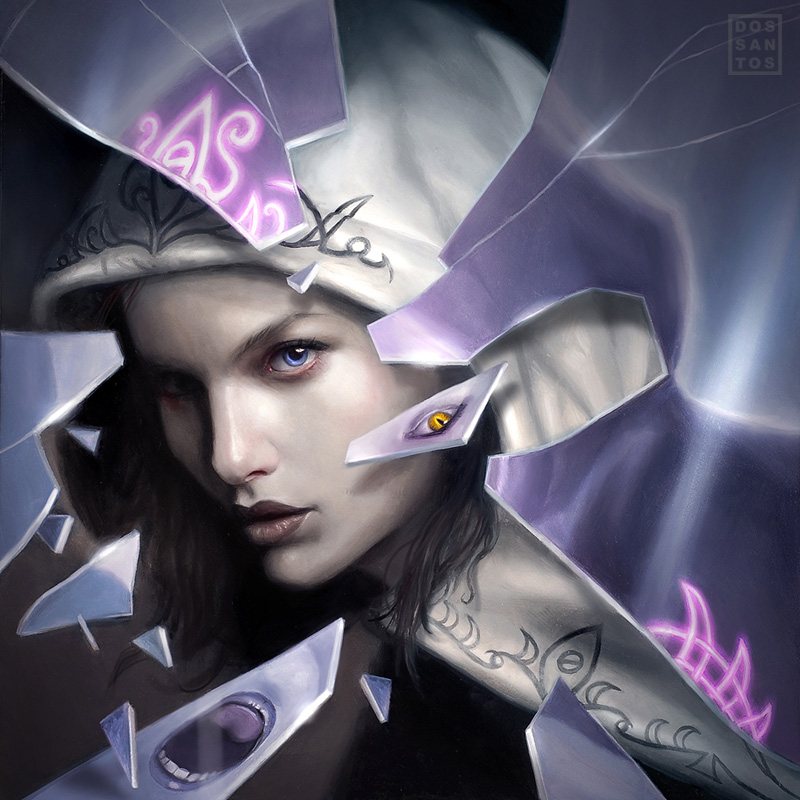 That Bone Shop image in particular will haunt my nightmares. In a good way. My thanks to Steve Feldberg of Audible for commissioning this cover art, and to Dan for painting them!
ETA: Dan just wrote to let me know his assistant Lindsey Look helped paint these (they had a short deadline, so collaboration was the only way to get them done). Lindsey is an awesome artist too — check out her work!