One of the central images in my new novel Briarpatch is a bridge silver as the moon, glimpsed at various times by various characters. So imagine my delight when I took the dustjacket off the limited edition hardcover and saw this: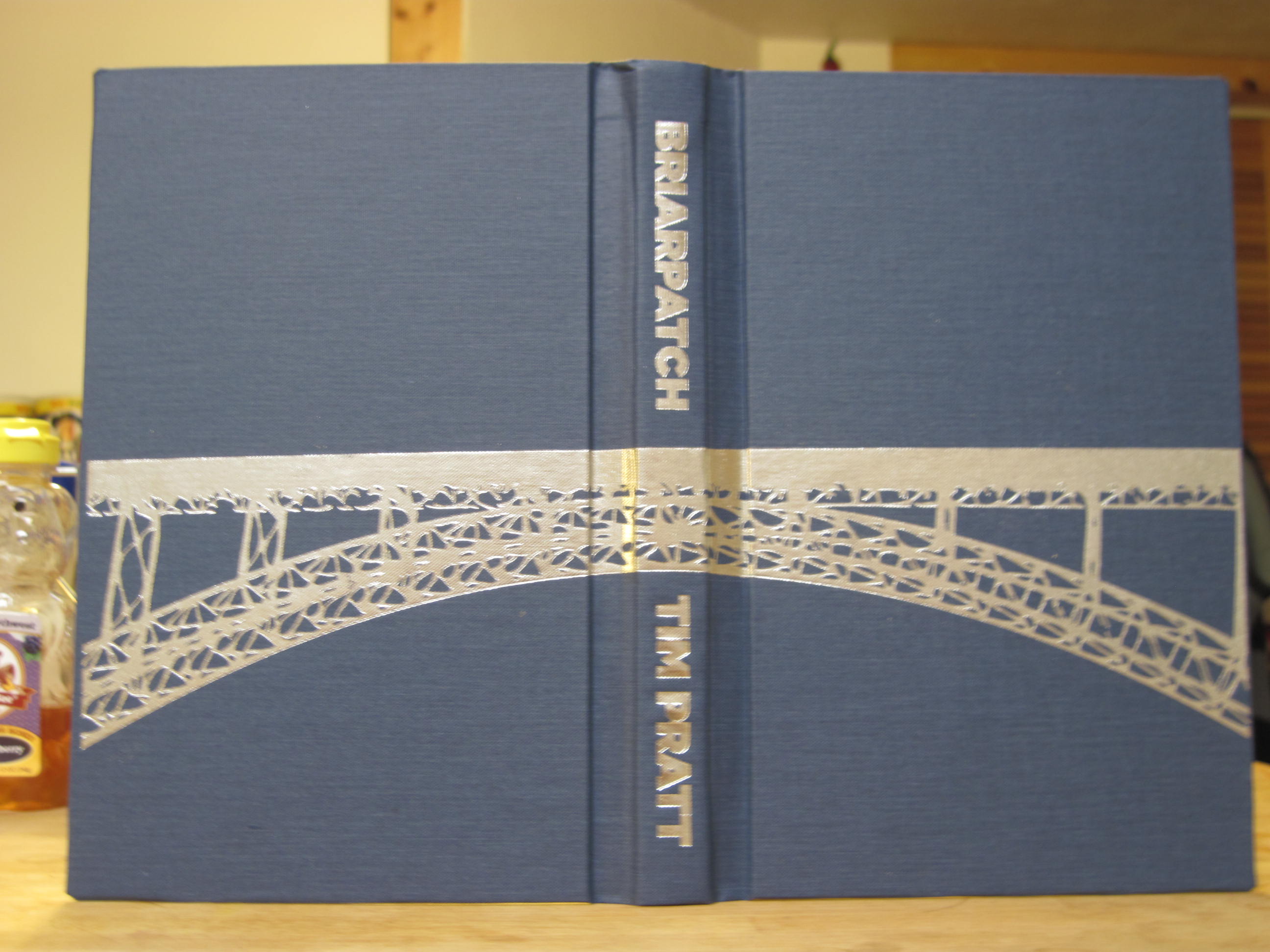 A silver bridge embossed on the boards!
The endpapers, designed by Samantha Beiko, are gorgeous too:
The limited edition was only offered for pre-orders, so unless you already ordered one, you're probably out of luck. Behold what you're missing! This is the first novel I've ever had in hardcover, and it's so pretty. I'm a happy writer.