As springtime grows near, a young man's fancy turns to thoughts of… Kickstarting another Marla Mason fantasy novel.
I just launched the campaign to fund Queen of Nothing, which will be the ninth full-length book in the series (tenth if you count short prequel novel Bone Shop). (At this point, I've crowdfunded more of these novels than I published traditionally, which is frankly mind-blowing to me. My readers are amazing.)
If you want to contribute, or learn more, you can check it out here:
https://www.kickstarter.com/projects/timpratt/queen-of-nothing-a-marla-mason-novel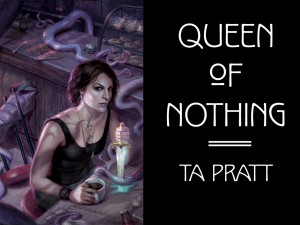 It's going to be a grand blend of mythic fiction and contemporary fantasy, with a lot of evil-god-punching, and all the usual snark and jokes and moral ambiguity and ass-kicking and calamitous mistakes that characterize the rest of the series.
Want to read about Marla? Here are links to some free stories set in her world.
Thanks, as always, for your support.